High-Touch. High-Affinity.
Authentic Handwritten
Thank You Notes and Mail
We have been writing authentic handwritten thank you notes for over 10 years, sending more than 1,000,000 pieces of mail. We don't use any fancy equipment or technology – we have actual writers who sit in the comfort of their own home while writing a sincere thank you note to those folks who are most precious to your organization – your donors/customers.  A handwritten note is a visual representation of your appreciation!
They look real, because they are real!
We Create a Strong Emotional Connection Using Zero Technology.
We Mailed More than
Pieces of Mail
---
Cultivating Clients for
Years
---
Our Team Consists of
Passionate Writers
---
The personal touch is still compelling. Don't let the electronic devices that dominate interpersonal communications cause you to lose your touch. You are a person. Your customer is a person.
So Personalize.
Jeffrey J. Fox,
Author of "Great Rainmakers"
Our Services
In this world of preprinted, automated messages, we offer a way to increase the excitement of receiving your message.
---
You know the excitement of receiving a piece of personalized handwritten mail these days! Sifting through all of the pre-printed envelopes, your eyes go directly to the piece that is handwritten and your heart starts to beat just a tad bit faster as you unconsciously think "someone sent me something special."
You can take just about anything you send in the mail and make it more effective by simply adding a handwritten note.
Our Services Include:
Thank You Notes
Direct Mail
Handwritten Post Scripts
Newsletters
Premium Mailings
Tear-Off Sheets
Invitations / Announcements
Greeting Cards
Let's start cultivating.
Contact us to learn more about these and our complete capabilities.
---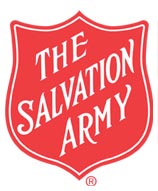 ---
---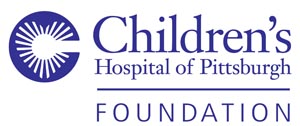 ---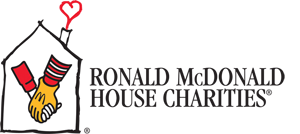 ---

Write for Us
Interested in writing for us?
Send a sample of your handwriting with your contact information to Mary Ann Ault, 115 Maria's Way, South Park, PA 15129.
We Take Pride in the Quality & Simplicity
of Our Services.

We create a powerful emotional connection.
We understand the importance of how handwritten items will represent our clients' brands. Our highly experienced writers and fulfillment specialists of 100+ writers have been part of the Cultivated Clients team for many years.
Contact Info
Our team is ready to help you cultivate relationships, raise money or renew memberships. Please tell us about your organization and how we can help.
 maryann@cultivatedclients.com
  412-780-3017
115 Maria's Way
South Park, PA  15129
Why Cultivated Clients?
Building relationships can be a crowded space. You're competing with other organizations and the amount of free time your donors or customers have to take notice of your message among all of the others they are receiving.
We have the experience to help cultivate an effective message and distribution process. Need help figuring it all out? We can review your current programs and provide recommendations on where it makes the most sense to add a handwritten touch.
Take the step today to stop mailing,
and start cultivating.
---